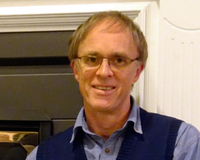 Mark Morgan
An author who has read and loved the Bible for more than 50 years and has been telling its stories as a lay preacher, Sunday School teacher and father for many years.
Books are not written overnight, but at Bible Tales Online we keep writing new micro-tales and giving them to you in the Bible Tales Newsletter, along with news and special offers. Sign up below to enjoy an ongoing ramble through the Bible, exploring the lives of famous and not-so-famous characters in Bible-centred fiction.
The Bible Tales Blog also presents many articles on a wide range of Bible subjects.
For a list of all of our books, see our Bible Tales Books page.
An immensely readable work of fiction that will help you understand the prophet Jeremiah as never before.

Beth Symes
I am SOOOOOOOOOOOO glad to see part 2 is now available as I was really upset when I reached the end of Part 1 – because I could not keep on reading!!!! Excellently done, and making Jeremiah so real, and so wondrously spiritual, learning and growing in God's love and ways…. I thoroughly enjoyed Part 1 and will have to read it again and again!

Maritta Terrel
The combination of imagination and close observation of the text is great – exactly what I hoped.

Anonymous, Scotland